Showcasing Student Accomplishments
Melissia Mason
Whether it's creating a fuel cell from mud or performing a complex musical masterpiece, Emma Willard School students rise to the challenge. In this year's Spring Showcase, the Emma community had the opportunity to learn about and celebrate the work that has been done this year in the Signature and Emma Artists programs.
This unusual pandemic year posed extra challenges for our scholars and artists, limiting off-site collaborations and making in-person practices and performances impossible. Signature STEAM students were unable to go off-site to join their mentors in the laboratory, so instead found ways of sharing expertise via the STEAM Research program. The students worked together as a group to read and discuss peer-reviewed journal articles and have conversations with guest speakers. The Emma Willard School Dance Team created their Emma Artists presentation virtually, filming each student's contribution from wherever they were—whether at Emma or somewhere else around the world.
The pivots and challenges faced this year make the presentation of the final work all the more impactful. We invite you to enjoy the recordings of the Emma Artists recitals, artists' showcases, artists' statements, and Signature presentations. In addition, the Class of 2021 shared their artistic work through the Senior Art Show.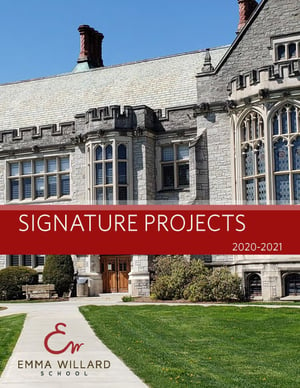 Explore the Signature Projects Showcase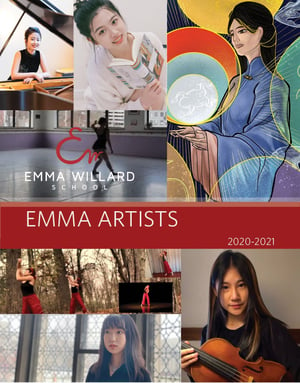 Explore the Emma Artists Showcase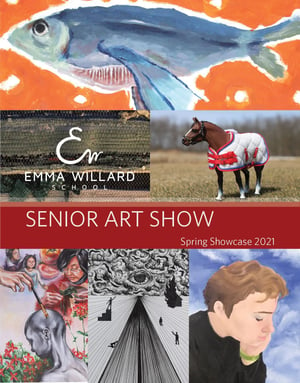 Back